Anyone who knows this old coach probably understands that I began plying that trade at a time when there was little available to help me along.  The Boston, MA area was yet to become a true hockey hotbed, there was no Internet during the early-1970's — just think about that one, instructional manuals were hard to come by, and hockey related seminars were few and far between (if they existed at all).  Still, those who know me should also realize my intense thirst for knowledge, and my obvious dying for a chance to talk hockey.  Ya, well…
— Dennis Chighisola
A Chance To Talk Hockey
Up front, let me tell you that a lot of the higher level hockey coaches in the New England region seemed snobby or aloof, and not willing to talk the game at all.  I know, because I wrote many of them for help or advice, and I got zippo from some guys you'd probably recognize.  That's why, to this very day, I don't turn down another coach in need, and I even go out of my way to help.
The article I linked to up in the intro mentions that USA Hockey didn't even exist during my first years in coaching, with their forerunner, AHAUS, getting off the ground by about my third year in local youth hockey.
Then, in my search for help, would you believe that no bookstores or libraries I knew of carried anything on hockey instruction.  No, those would be coming a little later, when the arrival of Bobby Orr and a subsequent resurgence of the local Bruins made such publications a hot commodity.  So, where did I find help in the pre-Orr days?  I'd schedule summer vacations to different Canadian provinces, and I'd load up on all sorts of great instructional manuals (the book to the right was one of the first I bought and devoured — more times than I could count).
As an aside here, readers might get a kick out of the fact that there was only one form of video available when I first started coaching, and that was of the reel-to-reel variety (I practically wore out a Canadian made, black and white, reel-to-reel video owned by a local rink).  By the late '70s, though, through the help of a hockey friend with connections at RCA, I was able to purchase a new VHS video unit that would start me on a new part of my coaching career.  My point, though, is that there weren't any video or DVD tutorials available back when I started coaching.
It's documented elsewhere about my many years of attending hockey seminars, from Canada to the old USSR in the earliest years.  For that reason, I'll skip all that, except when it pertains to a chance to talk hockey.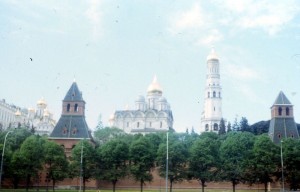 Yes, once I started making the rounds at all those seminars, I discovered that I could learn as much outside the classroom as in it.  In other words, I almost always met a great young coach or two who had as much enthusiasm as I, and we'd almost always find ways to get together between classes or over lunches or dinners.  And, man, did we ever talk hockey.  What I'm suggesting here, too, is that my hockey mind expanded greatly in those informal meet-ups with other coaches — from Canada, other US hockey hotbeds, and even in Moscow.
I hope it makes sense, then, that I had to kinda artificially create my own chances to talk hockey when I was trapped in my home area.  And for me, that meant picking the brains of the more experienced youth coaches in our rink — don't forget, that the big guys didn't seem all that willing to help this new coach.  I even got close to several local pro shop operators for their advice.  Yup, I learned everything there was to know from the guys who ran the local shops, so I could advise players and their parents, or troubleshoot their problems.
Readers might find it interesting that the latter proved unbelievably helpful to my future students and players.  Combined with the science I was picking up from my return to school for a Physical Education & Coaching Degree, special knowledge about equipment helped me design new drills to help quicken my students' and players' hands and feet.  Some long ago hockey parents might even tell you that I saved the careers of a half-dozen players who were being badly hampered by some hard to detect equipment problem.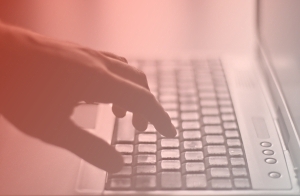 Okay, enough about history (although I hope young coaches have picked up at least some ideas to this point).  For, this is the day and age of high speed Internet, tons of coaching advice sites, lots of digital video sites similar to YouTube.com, and social media.  Ya, social media…
Long time CoachChic.com members know that I often start new posts by saying that I stumbled upon a new training or teaching idea by way of Twitter, Facebook, Google+ or LinkedIn.  In a way, though, those are often a matter of happenstance — as in a given individual posting a single very interesting idea on his or her wall.
However, the latter is NOT what I'm getting at when it comes to a chance to talk hockey.  No, for that kind of opportunity, I'm more into "hockey groups", which exist within most social media sites.  To me, LinkedIn is home to some of the best (maybe because few of the young and not very experienced hockey gurus seem to hang out in places like Facebook — thank God).
Nowadays, I make my meager living working online.  I say that because it should necessarily follow that a guy like me would spend lots of time moving from site to site and group to group.  On the other hand, I know it's not so easy for the volunteer coach to take a great deal of time away from work and family.  (I guess that's at least part of the reason I feel compelled to share some extremely important information — within these pages, within my Hockey Diary, in my Hockey Secrets Podcasts, and more recently in the short segments I contribute to Hockey Talk Radio.  You don't have the time to chase down the latest ideas, so I try to do it for you.)
All that said, I've had a couple of other things in the back of my mind as I pondered this thing about our chance to talk some serious hockey…
This site's Ask The Coach feature isn't all that great for an exchange of ideas.  Oh, it could be, but it's probably best for asking me (or one of our experts) a question, and the questioner receiving the best answer I (or another specialist) can muster.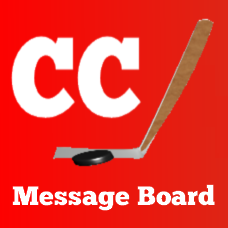 What hit me between the eyes this morning, though, is a better use of the often quiet CC Hockey Message Board I created a few months ago.  Ya, what struck me is that such a format is ideal for a give and take having to do with just about any hockey subject imaginable.
My understanding is that there are some really high level hockey coaches following that board; they just don't seem to comment often, perhaps based on the current questions.
Anyone reading this post should know that neither of the two above noted features require you to be a paying member of this site.  Ask The Coach requires a few bits of information, that so we have enough info to answer the question well.  The Message Board is close to the same, especially requiring a new member to pick a User Name and a Password, which you keep forever and ever (paying CoachChic.com members get to use their regular login info to use the Message Board).  As an old social media friend would say, "It's easy-peasy!"  🙂
So again, I'm looking to really change the way we use the new CC Hockey Message Board.  Let's look at it as a chance to talk hockey, to go back and forth on topics that are important to us — or you, and grow ourselves as coaches.  And trust me, that talking the game with others helps us think more and grow more than many other venues.