Oh, did this old hockey coach really screw up!
I was supposed to change the price on this book several days ago, and just totally got lost in a number of other project!
With that, I've decided to leave the price as it is right now (at $19.97), and keep it that way as sort of a Labor Day gift for all my hockey friends.
I do have to go up on Tuesday morning, though, so take advantage if you think this manual can help your hockey coaching.
— Dennis Chighisola
If you've been waiting for the re-release of my hockey coaching manual, "HOW TO COACH A YOUNG HOCKEY TEAM", it's on the cyber bookshelves right now!  Not only that but, there's a $5 discount and Bonus Audio for those purchasing within the first few days.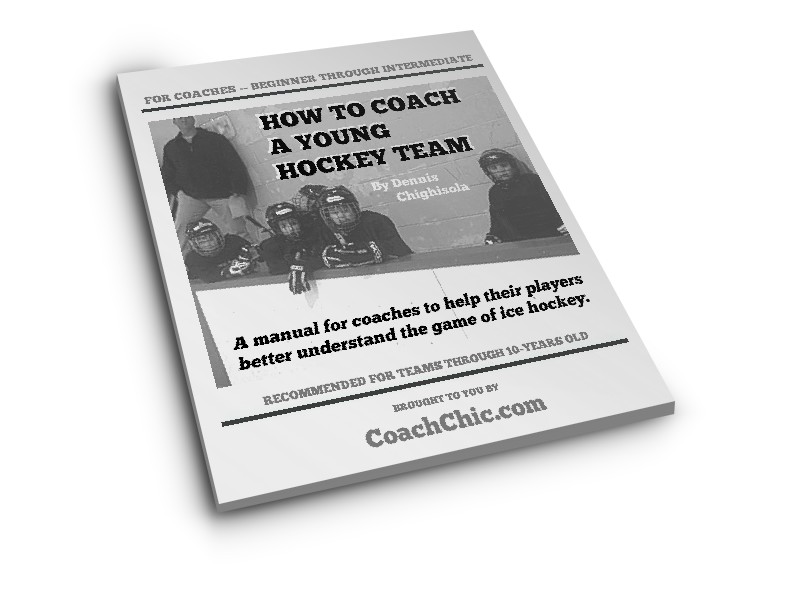 Want to know a little about the background to that manual?  See the article on "Naming A Hockey Manual Ain't Easy"!
Then, if you'd like to grab a copy before the discount time expires — and if you'd like that bonus item I'm including, just go to the Hockey Tips & Tricks Store's digital download section right now!