I mean it when I say that I remember my roots — very fondly.  And I especially remember back to my earliest days as a young coach with the Hobomock Chiefs of the 1970's. 
Anyway, on with things…
— Dennis Chighisola
Help Us Locate These Hobomock Chiefs
Actually, I have Bobby R to thank for sending me this old Hobomock Chiefs photo via Facebook.  I don't think he could identify many — if any — of the guys in it, so we thought we'd post it here, to see if we can get some help.
I know the quality of the photo isn't great; it's really old.  Yet, I suspect a lot of guys — or family members and friends — will still recognize a lot of the players and coaches.
First, we'd love to know what age group this is, and when the pic might have been taken.
Secondly, I'm hoping anyone who can help identify players will leave a comment down below.
Deal?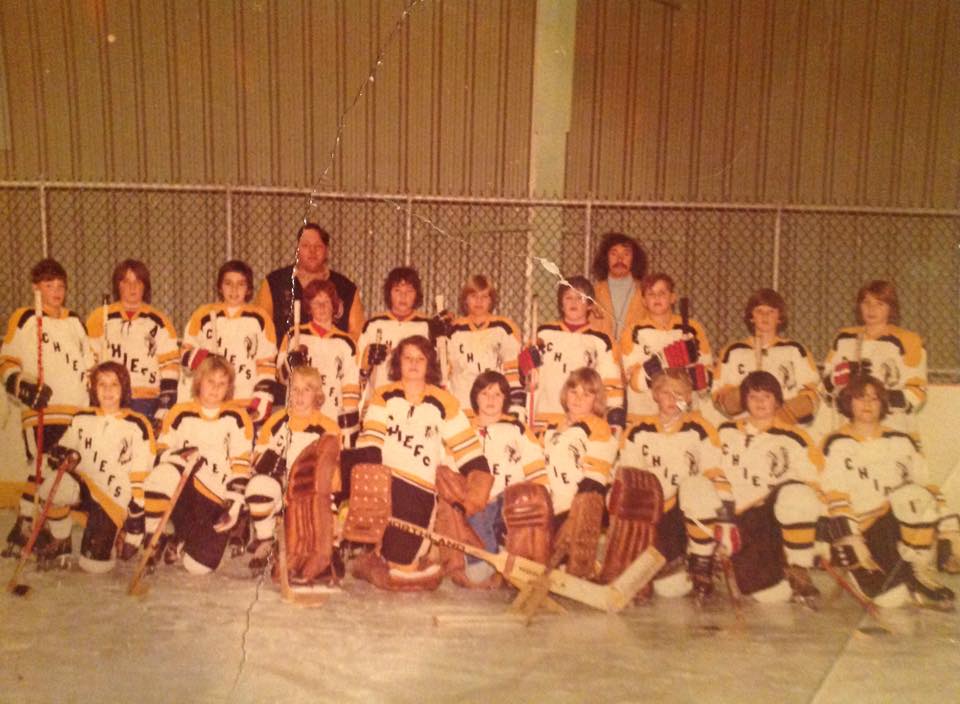 Then, just for the fun of it, you might like to see my old team:   The 1977-78 Hobomock Chiefs.   You'll even get to see my 70's style hairdo, mustache and all.  🙂