In a pretty high level discussion in a LinkedIn hockey group, I happened to mention that I like to introduce some things to young kids that maybe others hadn't previously considered.  With that, a coach or two asked about advancing that conversation to include the concept of teaching body-checking skills early.  Ya, I very much believe in that, but my feelings aren't important right now.
— Dennis Chighisola
Poll:  About Teaching Body-checking Early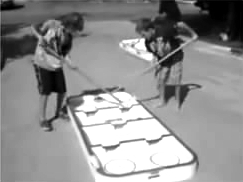 I am going to draft an article (and maybe include some important photos and videos) in a coming article, and I promise to leave it available to members and non-members alike.  At the same time, I'd truly like some input from hockey parents and coaches out there.
Oh, and by "teaching body-checking early", I'm suggesting that there are things from the body-checking game that should actually be taught to near-beginners, and at least to Squirts/Atoms before they ever actually have to apply a body-check.
A simple yes or no answer to the following pole probably isn't going to help much when it comes to the topic of teaching body-checking early.  So, I'm especially looking forward to any comments you might add down below…
Loading ...
Okay, as I said up above, a simple yes or no isn't going to advance this conversation very far.  So, here's what I'd really like to see added in a comment box believe: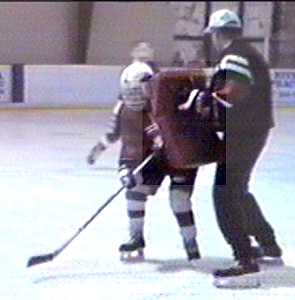 – if you have strong feelings, one way or the other, it wouldn't hurt my efforts if you mentioned those;
– your questions relating to this subject would help me all the more; and,
– letting me know about any specific drills you'd like me to explain or show would help me big-time
 Okay, please give me plenty of fodder, so I can get back to work!