Hoping you've had a chance to really absorb last month's entry, about "Creating the Early Goal-scorer", I thought I'd go a little deeper into my reasons for eventually creating the obstacles featured in that video…
You see, I spotted something frequently happening when my players went live — or tried the moves they'd just learned against live competition.  And, what I noticed is that my attackers were actually executing their dekes pretty well at times, but the defender or goaltender was too frequently getting lucky and foiling the play.  I mean, the attacker did everything right, yet he or she received negative feedback just because of lousy luck.
Hand in hand with the above goes my feeling that progressions should go from no resistance to increasingly more resistance.  But the jump from practicing moves to going live left no in between steps.  "Oh," I thought, "if only there was a way to practice those moves in an intermediate step, perhaps against a not-so-live defender or goalie."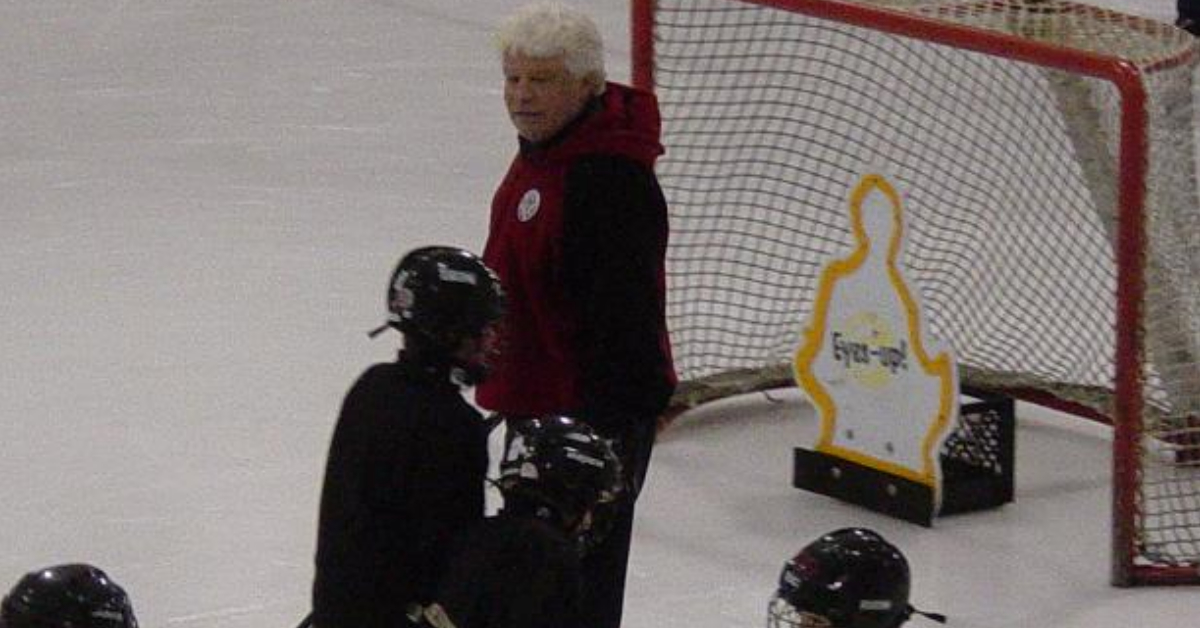 The SMG (or simulated goaler) was my first creation.  For sure, I'd owned lots of gadgets to cover a net — like nets with pockets in the corners or plywood sheets with specially located holes.  Those weren't as realistic as I wanted, though, and they certainly didn't offer a chance for my kids to practice moves; they're really only good (so they say) for shooting accuracy.
Eventually, I also created various versions of a simulated defender.  I don't think there's one better than another…  The main idea is to provide three obstacles — representing the defender's feet and stick-blade, or the three open areas we want our attacker to work against.  (FYI…  I no longer carry the professionally made Attack Triangle shown in the video, although I believe they are still out there on the market.)
As suggested in the last paragraph, I don't think the looks or construction of a given obstacle matter.
That said, here are a couple of ideas for parents and coaches who want to help a youngster or youngsters perfect the moves:
a mom or dad could easily stand with feet spread (on or off the ice) and hold a stick down to simulate all the open triangles;
a coach – dealing with numerous players — could have them pair-up as demonstrated in the video by some of my junior high school kids (I always ask that the player assuming the defensive role "be a good teammate" by offering a steady posture);
more recently, I've devised a next progression on the way towards working against a live defender, having a teammate move rather slowly towards his puck-carrying partner.
Finally — and as you'll hear me often say, progress comes from the doing.  In other words, the gadgets don't improve an attacker, practice does!