As the old adage goes, "The wheels of progress turn slowly."
That's been the case as the new Tropical Elite Hockey League has started to come together, and so has my involvement with the new Florida-based league been sort of a slow transition.
With that, I'd like to update members on what's been going on for me, and I also want to let all of you know how my move will affect CoachChic.com.

— Dennis Chighisola

Yes, It's Official!
Let's cut to the chase, or at least to the recent word out of the TEHL Office down in Kissimmee, Florida:
June 3, 2012
ANNOUNCEMENT: Coach Dennis Chighisola (Coach Chic) is the first coach to be named in the Tropical Elite Hockey League.  He will be heading up the St. Cloud Thunder of the TEHL!
Man, what a turn of events for me, both exciting and panic provoking!
Quite obviously, the excitement for me is in getting back to work with high level players again.  A part of that is the fact that most of them — the junior players, I mean, by their very nature, will be highly motivated.  (Oh, not that my old high school and college guys weren't into their games.  However, many of them knew they were near the ends of their competitive playing careers, and it was understandable that their priorities were really split.  Again, though, Junior players have their eyes on a bigger prize — for sure hoping to get to a good college, with some of them hoping to even play pro down the road.)
Ugh…  The part that has me kinda in panic mode…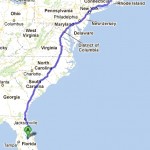 You know my life is going to change drastically.  A quick check on Google says that I'll be relocating some 1,300 miles from my lifetime home, and that the Kissimmee-St Cloud area of Florida is about 23-hours away.  Oh, believe me, I relish the opportunity to live and work in a place dubbed The Sunshine State.  The scary part is the logistics — or the physical part — of transferring all my personal and work stuff that far away.
I'm also panicking a bit with the drastic change in my responsibilities.  I mean, for those of you who don't know, I'm the type of guy who has to really get his head into something.  And, given that chance, I can usually out work most other coaches on the planet.  What's troubled me most over recent weeks is going from an all-in approach to working with younger, developmental level players to a similar approach to elite level athletes, with an unnerving state of flux in between.
Ya, that state of flux…   The killer part of the whole thing has been in the not knowing where I'd end-up come this August, or in my not being able to tell local hockey folks where I'd be next season.
The panic doesn't end with those two things, however…  Suddenly, I find myself in a race to get some talented players to play for me.  For sure, there are great Junior eligible kids out there.  The problem for me is in connecting with them, or in letting the right ones know the great opportunities that await them in the new TEHL.
For those who don't know, Junior players can range from 15- to 20-years old.  In a perfect world, I'd look to some older guys for stability and leadership, the bulk of the roster would be made up of 18- and 19-year olds, with a sprinkling of younger kids in the mix as my future stars.
The beauty of the new TEHL setup is that I can draw from literally the entire hockey world.  That's right…  I am currently dealing with kids from the US and Canada, in the UK and across Europe.
Oh, don't think I don't respect the local talent, too.  I know that the hockey in Florida has come a long, long ways, so I'm really hoping a few homegrown kids will make our roster.  In fact, I've written a lot over the past year or so about the vast improvements in hockey throughout the south, so I'm also scouring places like Georgia, Texas and even out in California for the best players I can find.
My team isn't going to be for everyone, however…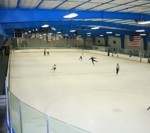 How so?  Well, not every player (or parent of a player) sees the need to get away from home.  From my point of view, however, a lot of the home distractions disappear when a player lives far away.  And, for the most part, TEHL players (and especially my guys) are going to have to focus on academics and serious training.  Ya, they're sort of a captive audience under such conditions, thinking mainly school and hockey for at least seven straight months.  (Not that there won't be plenty of rec time, socializing and sending pictures home from poolside in January 😉 !)
Something else has also come to mind as I've spoken with a couple of potential players lately — especially ones from as far away as Western Canada, Norway and the UK…
For example, I'm think about a really talented forward from Manitoba, and how he can easily stay close to home and play in a very strong Junior program.  The first thing that makes me think of is that he will probably continue getting the same kind of training and systems work as all the other local players.  In contrast, I think that a move away from home is going to slightly break the mold, and help him add some new dimensions to his game.
At the same time, I'm thinking that his skills and style of play might keep him partially buried among similarly skilled players back home, and among kids who have developed in pretty much the same style of play.  This line of thinking originally arose as I thought about the Norwegian boy who has developed in the same program — with mostly the same group of players — for a good 5- or  6-years.  What's the chance of him looking unique and really being appreciated back home?  Hmmmmmm…  And, what's his chance of dazzling some college recruiters or pro scouts in a very different setting here in the States?  Again, hmmmmmmmm…
In a way, it's going to be my hope that my players also learn as much from their teammates as they learn from me.  Ya, every player is going to arrive with his own unique strengths, and it should be interesting — and beneficial — as they work together over a long hockey season.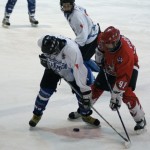 Am I dreaming here?  Absolutely!  I've mentioned that often in previous articles, about the way every coach looks forward to their newest coaching assignment.  If there's a difference with this one, well…  The talent pool for youth coaches can sometimes be confined to a very small circle around the local rink.  So can the same be true for high school coaches.  Come to think of it, even non-scholarship college programs are limited by academic requirements, tuition costs and other things.  Not so with the higher levels of Junior hockey, though, where the world really is the limit.
Anyway, I know my CoachChic.com members are dying to know how things will change around here.  And my first guess is that they'll be subtle, at the most…
For sure, a lot of my articles will be influenced by what I'm seeing during my Junior team's practices and games.  In a way, however, that doesn't represent a huge change, because a lot of the advice I've provided within these pages has always been based on what I've seen in my highest level players.  If you'll recall, I taught a great many who went on to pro and Division I college careers, and I've always used the good, bad and ugly from their games to develop new training ideas for the youngest kids.
Then, although there's nothing in the works right now, you have to know that I'll ultimately work at least a little with the youth level kids down in Florida.  I know they're crazy about the game there now, so I sense they're going to appreciate some of the things an old coach from the hockey hotbed of New England might be able to show them.
So, can you understand my current excitement — as well as some of the logistical craziness I'm likely to face over the next few months?  Ya, it's now official, and I'm promising to take you right along for the ride!